Most parents cringe when their children get their driver's licenses and become a part of the motoring public. The combination of inexperience, immaturity, and hormones can be deadly. But many parents may not know that Pennsylvania has some of the country's most stringent graduate driver licensing laws.
According to the Pennsylvania Department of Transportation, more than 16 percent of fatal crashes in 2017 involved drivers between the ages of 15 and 20. And while that number has declined over the past few years, it's still far too high.
So, what can parents do to help keep their teen drivers safe?
First and foremost, they must be aware of the state's laws governing teenage drivers.
Under Pennsylvania law, all 16 and 17-year-olds must complete a state-approved driver's education program before applying for a driver's license.
Once they've completed driver's ed, teens can apply for a junior license. To do so, they must pass a written, vision, and skills test. They must also have held a learner's permit for at least six months.
There are some restrictions on junior licenses. For example, teens may not drive between 11 p.m. and 5 a.m. unless they're going to or from work or a school-sponsored activity. And they may not transport more than one non-family passenger under 18 unless accompanied by a parent or guardian, an adult 21 or older, or a licensed driver 21 or older.
After a year of driving with a junior license, teens can apply for a regular driver's license. But they must first pass a road test.
Parents should also be aware of Pennsylvania's Graduated Driver Licensing law, which took effect in August 2003. The law imposes stricter limits on teenage drivers during the first six months after they get their licenses.
Teen Drivers and Your Insurance Policy
As a parent, you know that having a teenage driver can be expensive. But did you know that your insurance rates will go up when your teen gets their license?
That's because insurers consider teenage drivers to be high-risk. And the statistics bear that out. According to the National Highway Traffic Safety Administration, drivers aged 16 to 19 are three times more likely to be involved in a fatal crash than drivers aged 20 and older.
How can you help offset the cost of insuring a teenage driver?
Instead of lowering your coverage, we've put together a list of suggestions to help you mitigate your costs while still providing the recommended automobile insurance coverage for your teenager:
1) Driver's Education
One of the best ways to help your teenager become a safe drivers is to enroll them in a driver's education program. Many insurance companies offer discounts for teens who complete such a program.
The Pennsylvania Department of Transportation offers a free online driver's education course. Consider taking advantage of this resource.
2) Good Grades
Many insurance companies offer discounts to students who maintain a "B" average or better in school. So, encourage your teen to hit the book and bring home those good grades.
The grades must be from a certified institution, such as a high school, college, or university, and generally only apply to students under 21 years old.
3) Choose the Right Car
The type of car your teenager drives can impact your insurance rates. So, when it's time for them to get a car, consider one inexpensive to insure. A car's insurance costs vary based on make and model, safety features, and theft protection devices as well as NHTSA crash worthiness and costliness statistics. Don't assume a smaller or less expensive vehicle will be less expensive to insure. Sometimes a minivan, pickup truck, or small SUV will cost less to insure than a compact car.
4) Raise Your Deductible
One way to lower your insurance costs is to raise your deductible. This is the amount you'll have to pay out of pocket before your insurance coverage kicks in.
For example, if you carry a $500 deductible and your teenager has an accident that causes $1,000 in damage to your car, you'll pay the first $500, and your insurance company will pay the remaining $500. But, if you chose the $1,000 deductible to save money on your insurance costs, you would then be responsible to pay the full $1,000 of damages to your vehicle.
5) Clean Driving Record
The best way to keep your insurance rates down is to have your teenager drive safely and avoid accidents and traffic violations. Insurance companies typically offer discounts to drivers with clean records.
The driving record of a primary policyholder can also impact the rates of any additional drivers on the policy. So, if you have a clean driving record, it could help offset some of the increased costs of insuring your teenager.
6) Going Away to College
You might be able to save money if your teenager is leaving for college without a vehicle. Check with your insurance provider for the specifics, whether you're a devoted driver or a college student away at school. In most cases, changing your status can save you 15% to 30% on your monthly premium.
7) Safety Monitors
Some insurance companies offer discounts for installing a telematics device, a small piece of technology that either plugs into your car and monitors your driving or is an app downloaded on a smart phone.
The data collected by the device is transmitted to the insurance company, which uses it to track how often you drive, what time of day you drive, and how fast you're going and how hard you are braking.
If you're a safe driver, you may be eligible for a discount of up to 30% on your insurance premium by utilizing telematics.
8) Multiple Vehicle Discounts
If you're insuring more than one vehicle, you may be eligible for a discount of up to 10% on your premium. Check with your insurance company to see if you qualify. The discount generally applies to each additional vehicle you insure.
9) Shop Around
Of course, one of the best ways to save money on auto insurance is to shop around and compare rates. Insurance rates can vary for teen drivers significantly from company to company, so it pays to do your homework.
What is the rule if an adult teen takes the parent's car with their parent's consent in Pennsylvania?
This is something that has changed greatly over the past five years. While the exact answer will vary based on the specific rules of your insurance company, many insurance companies will not pay for accidents caused by a driver who lives in your household or has regular access to the vehicle that has not been disclosed to the insurance company. This is why it is VERY important to talk to your insurance company when your teen first obtains their permit. While there are only a few companies that we know of that would require you to list a permitted driver, every company we represent would require that a licensed driver of any age that lives in your home or has regular access to a vehicle must be listed as a driver on the insurance policy in order for the insurance company coverage to apply.
Uninsured/Underinsured Motorist Coverage
We always advise having Uninsured and Underinsured Motorist (UM/UIM) coverage on your auto insurance policy. This will not save you any money on your premium, but it will shield you and your teen from the many uninsured/underinsured drivers.
Most drivers only have the minimum liability insurance required by their state, and if they cause an accident, their losses may not be fully covered. UM/UIM coverage steps in to pay for damages to your car and injuries to yourself and your passengers when the at-fault driver doesn't have enough insurance or any insurance at all.
However, when accidents happen, medical bills add up quickly, and often insurance doesn't cover the full cost. By spending only a few extra dollars each month, you can have the security of knowing that both you and your teenager will never have to stress about encountering uninsured or underinsured drivers.
Remember though, in Pennsylvania, there is no uninsured motorist coverage for the damage to your vehicle, so having collision coverage is what would pay for the repairs to your vehicle in the event of an accident with an uninsured or underinsured driver.
Bottom line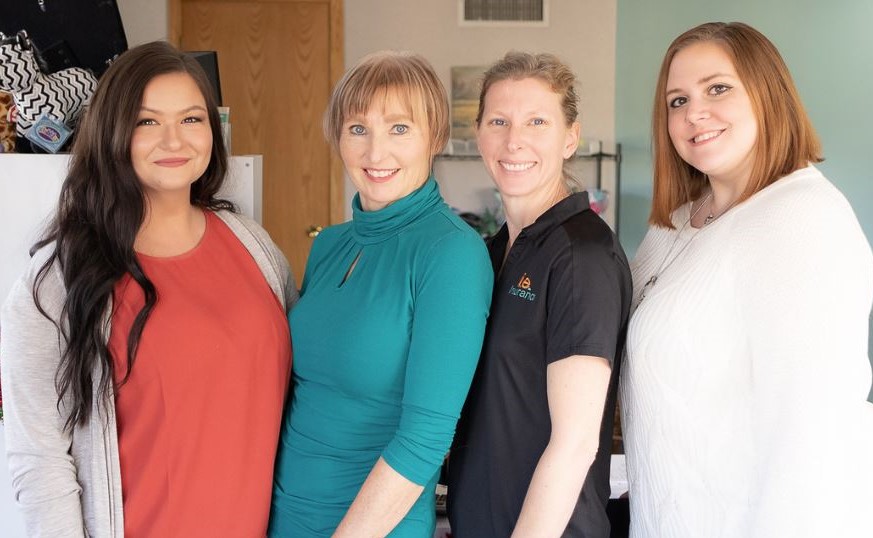 While it may be tempting to skimp on auto insurance costs when your teenager first starts driving, it's important to remember that accidents can happen anytime. By being prepared and knowing what coverage options are available, you can help ensure that you and your teenager are protected in the event of an accident.
We hope this guide has helped you understand a few of the ways you can save money on your auto insurance when your teenager starts driving. If you have questions, please give i.e Insurance LLC a call at 724-719-2093 or contact us online if you have any questions or want a quote.