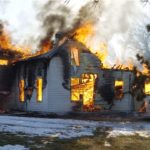 To Report a Claim at any property, click HERE, find your insurance company (carrier) and follow the instructions.  During business hours, please call us directly at i.e. Insurance to file your new claim!  If you file directly with your insurance company, please don't forget to check in with us later so we can keep an eye on things for yo
Homeowner – this provides coverage if you already own or are purchasing a house that you will live in for at least 6 months out of the year, which is considered your primary residence. This is the most common type of home insurance.
Seasonal – this is for the camp you visit in the summer with your family, a condo near the slopes, or that second house that you stay in sometimes. This is similar to a home insurance policy, but provides variations in coverage for the time the house is not being used.
Condo – the difference between a condo and a homeowner policy is within the ownership of the building. Condos have 'common areas,' which are typically the land surrounding the home and exterior structure. Sometimes common areas include interior walls and furnishings. This is important because common areas have protection under the commercial insurance policies in place. The owner of a condo may be responsible for only their personal belongings, the entire unit, or somewhere in between. It is important to have a conversation about your specific property.
Mobile/Modular Home – most clients don't realize that mobile or modular homes require a special insurance policy. We offer multiple options when it comes to mobile or modular home insurance to ensure you are properly protected.
Renter – this is for tenants of a house, mobile home, or unit within an apartment building to cover your personal belongings and liability risks.
Landlord – similar to a home insurance policy, but this is for the owner of a property who does not live in the house but instead rents that property to a non-family member.
Dwelling – this is the coverage that pays to rebuild the building insured. At the time of purchase of a policy, we will assist you in determining the appropriate amount of insurance.
Other Structures – this provides protection for damage of buildings or structures on your property but not attached to the house. Examples of other structures are fences, sidewalks, driveways, and sheds.
Personal Property – this pays to repair or replace your personal belongings in the event of a covered claim. Some types of personal property have limits of liability, so you should discuss your coverage options if you have anything values at $2,500 for any one item, or a collection.
Loss of Use – this provides coverage for the added cost of living when you can't stay in your home because of a claim. Examples of loss of use can be hotel costs or eating at a restaurant.
Deductible – this is the amount you pay for any covered claim. Deductibles can be as low as $500, but can be as high as 1% or 2% of the rebuild cost of your home.
Liability – this provides protection for the homeowner if a non-family member gets injured on the property. There is no deductible for liability coverage.
Medical Payments – similar to liability, this provides a smaller amount of coverage strictly for reasonable medical costs in the event of a minor injury on the property of the insured. No deductible applies to this coverage.
Optional Coverage Options: Identity Fraud, Scheduled Personal Property, Watercraft, Water Back-Up, Underground Service Line, Mold Coverage, Extended Liability, Business Pursuits, Home Day Care and others. Ask us about details!