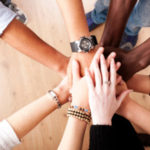 To Report a Claim for your business, click HERE, find your insurance company (carrier) and follow the instructions.  During business hours, please call us directly at i.e. Insurance to file your new claim!  If you file directly with your insurance company, please don't forget to check in with us later so we can keep an eye on things for yo
Helpful Business Related Links
Whether you have a one-person home-based business or multiple locations and hundreds of employees, i.e. Insurance can assist you in finding the right policies, the right protection, and a fair price.
Some of the products we offer are:
Workers' Compensation – this is required in Pennsylvania, and paying people who work for you as 1099 often does not negate the need to have workers compensation.  Nor does 'subcontracting' get you out of the state fines if you are caught operating without a policy that covers all employees!
Commercial Auto – all types of businesses rely on transportation.  Whether employees are driving their personal vehicles or your organization owns or operates a motorized vehicle, commercial auto insurance is crucial.
Commercial Property – building owners should always protect their investment.  No matter what type of business occupies the space, or what condition the property is in, we have products that can insure your asset properly.
General Liability – EVERY business needs to be protected against injury claims from third parties.  Although not required by law, if you plan to do business at any other location, most organizations that understand the risk will require certificates of insurance for you to come onsite and make money.
Errors & Omissions – professional liability is the scariest insurance need.  A large portion of claims are initiated with absolutely no wrong-doing from the insured.  The perception of not completing a deliverable as promised is enough to stick you in the middle of a pricey lawsuit.
Cyber Liability – we've heard of the costs associated with large company data breaches, but is your business protected in the event your client or customer data is accessed by an unauthorized third party?
Special Event Hosts – Don't put the risk of a special event to chance.  Everything from weddings to rental halls, charity events to competitive sports, we have the insurance solution for you.
Industries that benefit greatly working with us:
Wedding & Event Planners
Beauty & Nail Salons
Offices and Outside Sales Reps
Technology Companies
Retail Stores
Start-ups in any industry
Health & Fitness Facilities and pro's
Skilled Trade Companies