Meet the i.e. Insurance Staff
A benefit of working with i.e. Insurance is that you will get to talk to our staff every time you reach out to us! No next available representative that you have to start explaining your story all over again to.  Take a few minutes to get to know our team here and then reach out to us with any questions you have.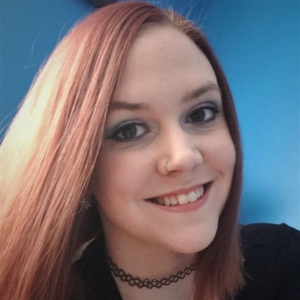 Jenna Christ
Customer Service Representative
Jenna is here to help with policy changes, billing questions, and providing documents for your existing insurance policies. She is fully licensed, which means she has the knowledge and expertise to properly advise you and answer your insurance questions. You'll hear from Jenna periodically to make sure your policies are still adequate for your needs, review cost changes, and let you know how much we appreciate having you as our client.
Jenna began her insurance career in 2014, and has been with i.e. Insurance in some capacity since we started! Some of her favorite foods are Smarties and Soft Pretzels.
i.e. Insurance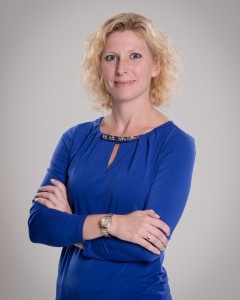 Tiffany Nolan
Insurance Agent & Owner
Tiffany has been an insurance agent since 2010. She joined the insurance industry to help her clients protect their most valuable assets. Tiffany is certified to provide expert advice on auto, property, business, and flood insurance, and was the first agent in Western PA to earn the National Flood Insurance Program's ANFI designation. She is currently licensed to provide property & casualty insurance in PA and OH.
Tiffany is a resident of Butler County. In her spare time, she enjoys volunteering and community involvement and spending time with her very large extended family! She also loves to be involved in anything car related, and spends time outdoors riding side-by-sides and sitting around a fire with friends.
i.e. Insurance
i.e. Insurance, LLC began operations on April 10, 2015.  We are a licensed insurance agency located in Harmony, Pennsylvania, owned and operated by Tiffany Nolan.  Our education and licensing allows us to provide consultation and coverage options for clients in Pennsylvania and Ohio.  We believe in providing a refreshing and educational approach to insurance, and are going to be your committed insurance agent for as long as you will keep us!  Our staff brings experience, desire to continuously learn and grow, and a fresh approach to insurance to you.  Our operation might seem small right now, but we have big plans for the future and are excited that you are considering becoming a part of our legacy!
What does i.e. mean/stand for?
Great question! Those letters mean a few different things to us!
First, quite literally, the abbreviation "i.e." means 'that is' (to say). i.e. is an abbreviation for Latin id est, 'that is'. (definition compliments of Dictionary.com.) So, to us, i.e. Insurance means insurance is what we do and do best.
Defining an insurance agent is a little more complex.  An agent is a person or business authorized to act on another's behalf (Credit), where insurance is protection for some of the most important risks in your life.  We take our job as your insurance agent very seriously, and work to find you the best protection at the most fair price.
You can also say that i.e. stands for "insurance excellence," our commitment to our clients. We won't settle for giving our clients anything but an excellent experience.  We work diligently to provide our customers the best policies, the best pricing, and most importantly, the best service.
A Note From Our Staff:
Providing an excellent customer experience for our clients is our passion, which has earned us glowing testimonials from individual clients, network partners, and professional groups. We evaluate our clients' entire insurance portfolio, and provide the appropriate resources to provide for the right needs, at the right time and price. We go above and beyond the basic auto, home, and business insurance review to ensure our clients are protected thoroughly. This attention to detail has given us the reputation of providing "Insurance Excellence" time and time again.
Giving back to our local community through education and volunteer efforts is important to us.  Currently, i.e. Insurance staff support or volunteer for the following organizations:
Pittsburgh North Regional Chamber of Commerce – Board Member Jan. 2018-Present
Women INC – Founding Member of Women Npgh & Mentor to Women Pgh May 2017-Present
Neighborworks of Western PA – Volunteer Subject Matter Expert 2011-Present
AmSpirit – Wexford Chapter Secretary Mar. 2016-Mar. 2018
Pittsburgh Vintage Grand Prix – Registration & Car Show Volunteer Jul. 2011-Present